Attests and certificates for "sale", and Norway
This was what I did order and was wrong, may be they can help others.
---
Here you see a couple of wrong death certificates I ordered in USA: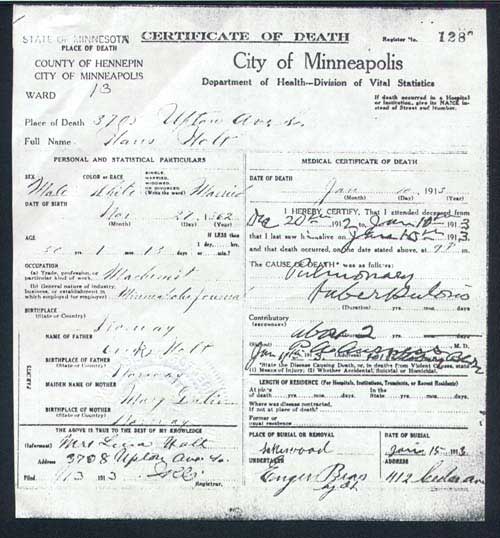 Hans Holt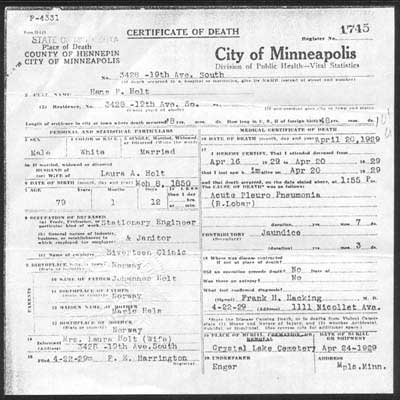 Hans P. Holt is found thanks to Rick (click here if you want to mail him) but not my Hans.
My great-grandfather, Hans Peter Holt (son of Johannes Holt) was born in Skotselven, Norway March 8, 1850. He married Laura Andrea Langum, b. September 10, 1857. Hans emigrated to the United States in approximately 1884.
He lived in Minneapolis, Minnesota until his death at age 79. He is buried in Crystal Lake Cemetary, Minneapolis, Minnesota.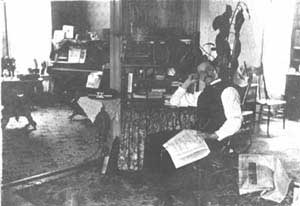 Attached is a photo of Hans taken approximately 1900.
Rick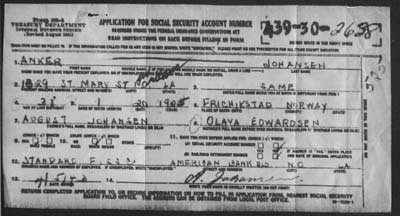 Anker Johansen
---

Here you see a couple of wrong birth certificates I ordered in Scotland: