Cousins in Arms
New page about The Murray Brother's cousin:

Lieutenant-Colonel David Theodore Dobie

Born in Tynemouth on 21 October 1912. Died on 12 December 1971.
As Acting/Lt.Col., Commanding Officer 1st Battalion The Parachute Regiment, Arnhem, September 1944.
Lieutentant 24.8.1939, War Substantive/Major 27.7.1944 (Parachute Regiment, Army Air Corps)
Known awards: DSO, MWO.4
Ridder 4 klasse der Militaire Willems-Orde
Knight 4 class in the Military William's Order
Royal Decree no. 29 of 31 July, 1945 ;
London Gazette 20 March, 1947
Temporary Lieutenant-Colonel (67437), Parachute Regiment, Army Air Corps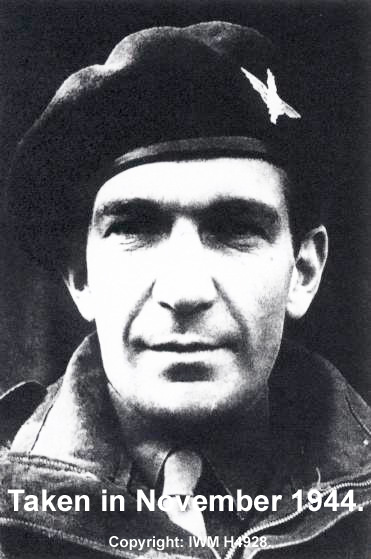 New:
Have you seen the TV series 'Band of Brothers' ? In part 4 or 5 is a small role given to some one playing the roll of David Dobie!!!

When Tom Hanks read Stephen E Ambrose's true history of Easy Company, he immediately felt that it would make an outstanding TV series.
Hanks teamed up with Steven Spielberg, with whom he'd just made Saving Private Ryan.
The DSO was awarded to him in North-Africa.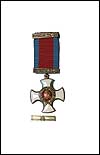 "During the fighting's at

A

rnhem of 17 up to 25 September 1944 distinguish him

self by committing excellent actions of courage, policy and devotion/loyalty. Thereby shown repeatedly extraordinary devotion to duty and exceptional perseverance , and in every respect, by a very honourable example, an inspiration are for all in those glorious days. "

When Dogal Murray died in a car accident , the coussin David T. Dobie was at the inquest:
The inquest on Mr. Douglas Murray was opened by the Coroner for South Bucks. Mr. P. Nickson, on Monday, and after evidence of identification was given by Col. David T. Dobie, of 27 Walpole-street, Chelsea, a cousin, the hearing was adjourned until December 18.

Read more here...
Family business:
Grandfather Joshep Leo Murray had Incurance company
Murray, J.L. & Co. Ltd in Newcastle
26 July 1949 boardmember David Theodore Dobie, 27 Walpole st. London S.W. 3
Incurance Broker, Director of D. T Dobie & Co. Ld. is appointed.
Company later sold to Willis Corron pcl. Ten Trinity Square London.

My task is also to find all of the family to:
1. Theodor Catharinus Nielsen.
Theodor Catharinus born 13. Febr.1851 in Nykirken Bergen, Norway.
Married Helene Sofie Bendixen born 02. Nov.1850.
Married 25. Oct.1875.
Emigrated to Newcastle. 1905
Waterclerk in Newcastle.
He died in Newcastle, approx 1939 ?.

They got 4 children:
· 2. Theodor Beyer b. 05.10.1876 d. young.
· 3. Ragna Danilsen Nilsen Dobie b. 13.02.1885 d. ??.??.1970.
· 4. Gudrun Nilsen b. 13.02.1885.
· 5. Solveig Nilsen b. 06.10.1890 d. 14.04.1984.


3. Ragna Danilsen Nilsen Dobie.
Born 13.02.1885 in Nykirken Bergen, Norway
Married Dave Walter Dobie . Director of The Tyneside Fischquay
in North Shields, Newcastle. French consul in Newcastle

They got 5 children:
6. Gordon Dobie married Marie Jeanne Dobie.
Director of The Tyneside Fischquay
7. Joseph Leo Dobie. Brigader in the Army. married to Joan Clare Dobie (nee Watson). They had four children: Philippa Joan (called Pippa),
Gillian Ann, Michael John David and Catriona Gay.
8. Marjorie Thelma Ellis Dobie, married Harry Ellis who became Canon of Liverpool Cathederal had four children
9. Mary Dobie Walsh.
10. David Theodore Dobie. Married Rex Dobie.
Decorated DSO in WW II. Airborn Divison Arnheim.
Was Mercedes Benz and Toyota dealer in Nairobi and Tanzania.
They got 3 children.